Why Online Reputation Matters for you?
 Are you selling something?
80% of people have changed a purchased decision due to a bad review they saw online.
Are you looking for a job?
90% chance that your employers will Google your name to find more about you.
Are you looking for a relationship?
70% men and 63% women use Google to find about their potential life partners.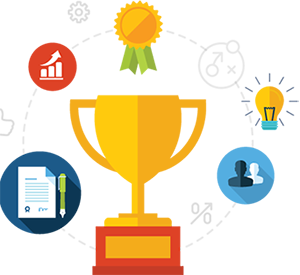 People who do not like you (for whatever reason) can anonymously post negative content online and it will appear in the search engine with your name.
It could be blogs, forums, websites, reviews, bookmarking sites and 90% of people only look at the 1st page of Google and can find negative content about you...
Most Important: All this negative content is impossible to delete because Communications Decency Act of 1996 allow websites to post user generated content without being held liable for what is said.
The Only Solution is...
Online Reputation Management - Build positive content and bury negative content on last pages of search engines
How We Manage Online Reputation Management
Monitor social media (Facebook, Twitter, Google+, LinkedIn) and post positive content about you.
Monitor Video sites (YouTube, DailyMotion, Vimeo) and upload positive videos and post positive comments about you.
Posting 5 star reviews about your products and services.
Guest blogging to post positive things about you and your business.
Manage Web 2.0 to create a brighter persona of you.
Monitor Forums for negative posts and take counter measures to mitigate it.
Monitor competitor websites for reviews about you.
Monitor your ex-employees activities and safe guard your business secrets.
Manage your industry reviews about your business.
"It takes a lifetime to build a good reputation, but you can lose it in a minute"― Will Rogers