Why Do You Need Local SEO?
89% of online users when search for products prefer to buy within 10-20 mile radius.
70% of local consumers trust online business reviews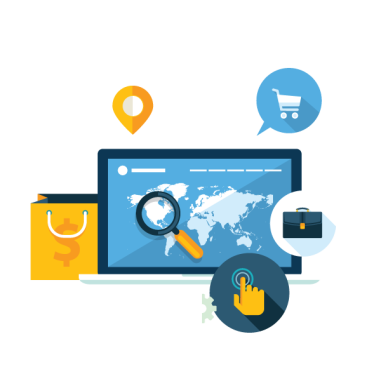 Why Do You Need Local SEO?
Local search volume is growing at a faster 58% rate every year.
14% of users search Google almost daily to buy products from local market.
Mobile internet is becoming faster and growing result in higher online customers
Local newspaper readership is in massive decline, down 40-80% which means higher opportunities for online sales and advertisement.
Do you want your business be Found by New Online Local Customers?
Time to use Local SEO - It is the technique to promote your business in front of the online and real clients existing near you.
It is a special type of SEO technique which helps customer find your business and buy from you exactly at the time they need your services.
How We Can Help You with Local SEO
Check for website on-page optimization for correct business addresses, city and local SEO elements.
Research for locally used keywords & use in website
Submission of website in local search engines
Claim & correct NAP listing & citations
Create and join prominent Google+ Local business pages
Encourage online reviews from local customers
Join local online communities and groups to boost user engagement
Create localized Social media pages to boost your business and earn a brand status
Claiming Wikimapia and Google Map places
Creating Buzz with our marketing affiliates all over Pakistan
Track Google, Yahoo & Bing ranking and Track Organic & Local results
How We Can Help You with Local SEO
Click the image to see Google Adwords & Google Analytics Certification in higher resolution