Wisdompad Recruitment & Management Consultancy
Your partner in finding the best talent &
the perfect career opportunity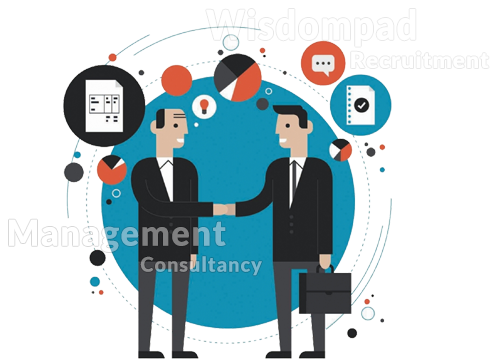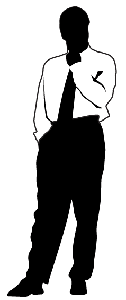 Why Wisdompad?
500+ clients in Pakistan, USA, Canada, Australia, UK and other European countries.
Affiliated with SELTS UK Ltd.
The fastest growing recruitment & management consultants in Pakistan.
Started recruitment and management consultancy in 2004.
Hired and trained people from Karachi, Lahore, Islamabad, Faisalabad and Hyderabad.
More than a decade experience of hiring, training & deploying people in different sectors.
Our Services
Executive Talent Search
Head Hunting Services
Mass (Bulk) Recruitment
Specialized Team Hiring
Overseas Manpower Employment
Outsourcing Employment / Payroll Management
Human Resource Training & Development
Career Counseling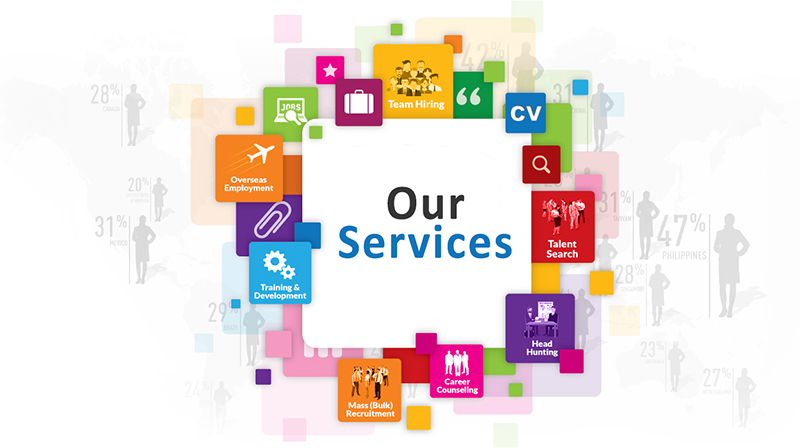 Our Specialty
We provide staffing solutions in following specialized areas to our international and local clients:


Inbound Marketing Experts: having professional skills in Content Writing, Blog Posts, Articles, Podcasts, Video, E-books, E-Newsletters, Whitepapers, Website Content, Referral Marketing


Outbound Marketing Experts: having skills in Cold-Calling, SMS Marketing, Direct Mail, Cable Marketing, Radio / TV Advertisements, Sales Flyers, Telemarketing


Search Engine optimization Experts: having hands-on knowledge of On-Page SEO, Off-Page SEO, Google Policies


Social Media Marketing Experts: having skills to manage business pages on Facebook, Twitter, Google Plus, LinkedIn, YouTube, Instagram, Tumblr, Flickr, Hootsuite


Google Experts: having command on Google Webmaster, Google Analytics, Google Adsense, Google Adwords, Search Engine Marketing


E-Commerce Experts: Professionals having skills in WordPress, Joomla, Drupal, Magento, PHP, HTML, CSS, Shopping Carts


Affiliate Marketers: having in-depth knowledge of Publishers, Advertisers, Coupons, Deals, Promotion, Affiliate Networks, Setting up Affiliate Sites, Starting Online Business


Graphic / Web Designer: having specialized knowledge of print and web graphics, logos, stationary design, website design and branding.


Administrative Support: Virtual Assistants trained in MS Office (Word, Excel, PowerPoint), Internet Research, Emailing, Correspondence, Website Management


Trainers / Teachers: having years of experience in training and teaching courses related to Information Technology, Science, Arts and Commerce.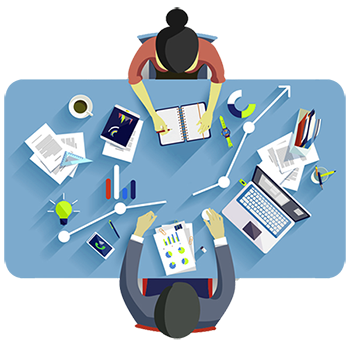 Our Recruitment Process
Discussion with Client
Assessing the requirements
Database search
Advertising of job
Short listing of candidates
Interview
Conducting Test / Technical Assessment
Sharing final shortlisted candidates with client
Managing final interview with client
Reference Check
Placement
Free Services for Universities / Colleges / Students / Companies
Wisdompad offers following services to Universities and their graduates without any charges
Career day's promotion to employers
Executive Education courses promotion
Internship opportunities promotion to students
Graduate job placement
Company Job announcements
Access to Wisdompad Recruitment Management System (WRMS)
Recruitment Management System (WRMS)
Wisdompad Recruitment Management System (WRMS) is an especially designed online system, which enables employers to search the candidates in our database.

Currently WRMS has over 10,000 professionals resume related to Content Writers, Search Engine Optimization Experts, Social Media Marketing Professionals, Affiliate Marketing Executives, Search Engine Marketing Experts, Virtual Assistants, WordPress Developers, PHP Experts, E-commerce Specialists, Graphic Designer, Web Designer, E-mail Marketing Professionals, Teachers & Trainers and lot more.